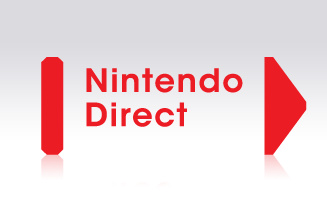 Hello everyone! Wow, it's been a long time since I've made a post, I'm sooo sorry about that. But I'm amazed to see how well the blog has been doing although we've had practically NO posts. It's great to see that people are still coming to the site. But that's not what this post is about, oh no, it's all about Nintendo's most recent Nintendo Direct Broadcast, which was pretty incredible as it was all about the Nintendo 3DS. It featured information on tons of games, including, but not limited to Paper Mario: Sticker Star, Fire Emblem: Awakening (!!!), Animal Crossing: New Leaf (that's the official title for the NoA version), New Super Mario Bros. 2 DLC, and tons of upcoming games on the eShop. I really enjoyed watching this broadcast, and if you haven't already, you should as well. Here it is:
This holiday season is going to be AWESOME!! These titles all look fantastic! Also, if you didn't catch it, if you download any of the following titles (from now to January 6th, 2013) you can get Donkey Kong Original Edition as a free download on your Nintendo 3DS. The titles are:
Paper Mario: Sticker Star
Professor Layton and the Miracle Mask
Art Academy: Lessons for Everyone!
Style Savvy: Trendsetters
Crosswords Plus
Note that Donkey Kong Original Edition is NOT available for purchase, and it will probably stay that way forever.
Well that wraps it up...Sorry it's been so long. Both I and IkeFE plan to make more posts more often. We hope you understand, life has been pretty crazy for the both of us. Well, until next time!
~JTA777